La franquicia del "arte colombiano"
En 1984, el crítico Robert Hughes escribió Arte y dinero, un texto publicado en The New York Review of Books en que el escritor, fallecido este año, predecía el fin del boom del mercado del arte de los años ochenta.
Hughes hacía un recorrido rápido por los precios del arte en los últimos tres siglos y notó un cambio a partir de 1967 con la llegada de los boletines del Times-Sotheby Art Indexes: una apuesta editorial del Times de Londres, el New York Times y la Casa de subastas Sotheby's que buscaba crear una suerte de Dow-Jones del arte. La sección informativa contemplaba un variado arreglo de productos —grabados, bronces, porcelanas—, y mostraba cómo todo "subía a un ritmo del veinticinco al doscientos por ciento al año". El publireportaje ofrecido era "breve, poco detallado, fácil de recordar" y venía adornado con gráficos que le daban solidez económica a una espuma de datos dispersos y subjetivos.
La iniciativa, por divergencias entre los editores, duró hasta 1971, pero fue un éxito entre los lectores. De ahí en adelante la pulsión del coleccionismo quedó atada a la promesa económica y "era difícil hojear una revista de avión sin encontrarse con algún excitante artículo a favor de la inversión en arte".
Así fue como a partir de los años ochenta se consolidó en el mercado del arte un nuevo personaje que desplazaba para siempre al "coleccionista-como-inversor". El nuevo protagonista, el "héroe informativo", podía ser un subastador, un marchante, un editor, un curador, un crítico, un periodista, un académico, un relacionista público, un galerista, un museo, o una conjugación de todos los anteriores. En la era de la información es ahí donde está el juego. El arte o los artistas son apenas un pretexto en una larga cadena de intermediarios que son los que realmente suman valor a un precio que debe tender siempre a la alza.
Pero en todo este tejemaneje Hughes detectó una sobreoferta, un vacío de la crítica y de la autocrítica, una ambición que rompía el saco, una frágil pirámide que se podría desmoronar cuando "un galerista, o un grupo de galeristas, no esté en condiciones de defender el nivel de precios de tantas obras".
Hughes anticipó una caída del mercado y pronosticó un efecto positivo: tal vez este golpe podría "curarnos de nuestro hábito de mirar en el fondo del barril creyendo que contiene las alturas del Parnaso". El crítico acertó en una cosa: el mercado del arte cayó a los pocos años, y falló en otra: nuestros hábitos de engaño y autoengaño persisten, como lo volvió a demostrar Hughes, pocos años antes de morir, en el documental La maldición de la Monalisa.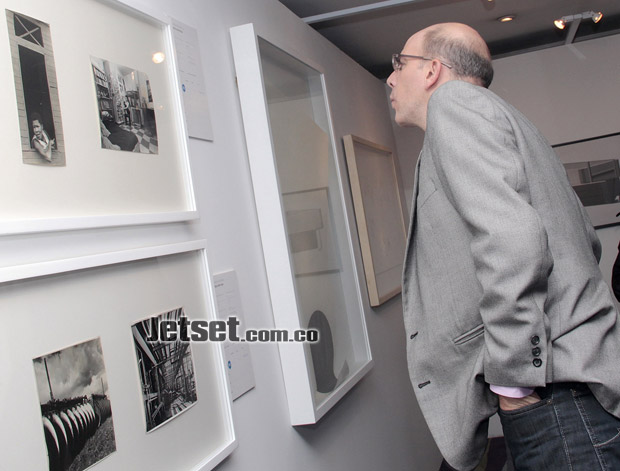 Hoy en día parece que la economía, el arte y el mercado del arte en Colombia son boyantes, y no hay semana en la que algún "héroe informativo" criollo no haga señas de que un buque cargado de éxitos, tan grande como el Titanic, está a punto de llegar a estos alegres trópicos.
Hace unos días, Juanita Madriñan, representante para Colombia de la casa Christie's, comunicó al país los resultados de la "última subasta de Arte Latinoamericano en NY". Como en toda cadena de valor, el infomercial fue recogido por la Revista Diners, convertido en titular tricolor, "El arte colombiano supera las expectativas en subasta de Christie´s", y transformado en noticia cultural: "la experta encargada de seleccionar y proponer los nombres de los participantes colombianos" explicó "que las expectativas de ventas con artistas como Olga de Amaral, Óscar Muñoz y Pedro Ruiz fueron altamente superadas". La "obra Montaña, de Olga de Amaral, tenía un precio estimado entre U$40.000 y U$60.000" pero su venta se "realizó por U$103.300".  La "escultura de Hugo Zapata Sin título" que "tenía un precio estimado de venta entre 20.000 y 25.000 dólares" fue "vendida en 35.200 dólares". Y al final le sumaron al salpicón "las Hormigas de Gómezbarros, avaluada en máximo 18.000 dólares" que "se vendió en 23.750."
Y así, a punta de un informe "breve, poco detallado, fácil de recordar" se construye, medio a medio, la escena del arte en Colombia. ¿A quién le importa conocer el cómo y el porqué del éxito de estas obras y de sus precios inflados en subastas? La mezcla de pesos pluma, pesos medianos, pesos pesados y hasta un Botero en un solo cuadrilátero mercantil hacen más exótico el balance. La franquicia del "arte colombiano" es lo único que cuenta. Esa nominación es tan rimbombante como si a un grupo criollo de matemáticos les diera por patentar la "matemática colombiana". Pero así son las etiquetas: "arte latinoamericano", "arte moderno", "arte contemporáneo", diversificación y líneas de mercado que permiten manipular el deseo y exacerbar el exotismo y el autoexotismo de comprador y vendedor.
De seguir así, los economistas que estudien el caso del descalabro financiero reciente de Interbolsa,  "la mayor comisionista de valores del país", serán los mismos que escriban la historia del arte patrio. Solo habría que cambiar las palabras "repos" o "bonos basura" por "obras", y el nombre de la inflada acción de Fabricato por "arte colombiano".  Por supuesto, de estas apuestas fallidas no habrá responsables.
No se culpe a nadie. La única regla del mercado del arte es que no hay reglas. Todo intento de análisis económico, dadas las evidencias limitadas y la imposibilidad de cifrar con exactitud lo simbólico, tiende a la mistificación. Hablamos de arte: la misma libertad y apertura que existe para hacerlo e interpretarlo se extiende a su compra y venta. Las cosas cuestan lo que la gente está dispuesta a pagar por ellas. Valorar es un arte más (tal vez el más cínico, el de más provecho, y el de más alto nivel de engaño y autoengaño). El arte del mercado es un artilugio ansioso creado a partir de la razón grandilocuente de la cifra y la sinrazón voluntariosa del deseo.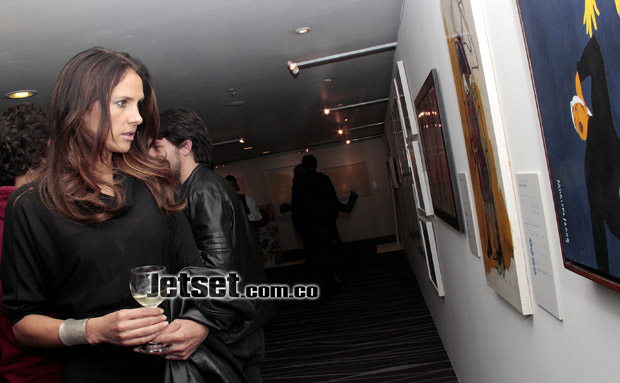 (Publicado en Revista Arcadia #87)