Estética Duke-colonial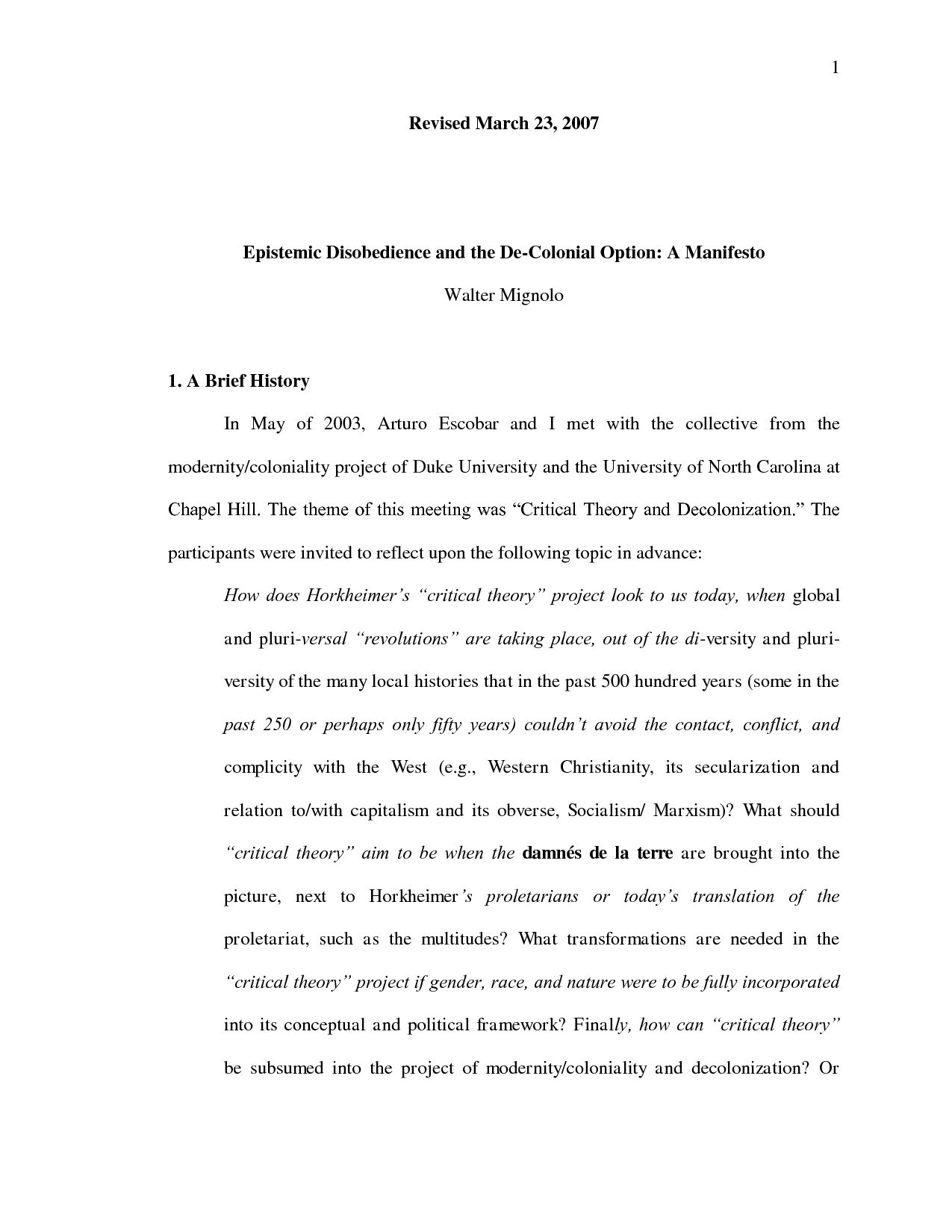 "Be stereotyped, don't go too far, don't shatter our illusions about you, don't amuse us too seriously. We will pay you."
                                                                                                       Langston Hughes. "The Negro Artist and the Racial Mountain" (1926)
The urge to save humanity is almost always only a false-face for the urge to rule it.
   H.L. Mencken
La Teoría Decolonial es solo la más reciente y sofisticada forma de intento de control ideológico del pensamiento tercermundista por el Occidente poscolonial. Reemplazar la vieja lucha económica sindical y de clase de la modernidad por la lucha epistemológica posmoderna que se realiza exclusivamente en el terreno del debate histórico, el lenguaje y la "identidad" gaseosa del arte, no puede más que traer contento a los dueños de los bienes materiales. Bienes modernos por excelencia, pues nada hay más moderno que la mercancía y la propiedad privada. Estos dueños de los bienes materiales son a su vez, como se puede ver en la conformación corporativa de los trustees, quienes manejan la educación privada en las Universidades de E.U, y quienes vigilan que la teoría-ideología alli desarrollada se ajuste a su intención de inmovilizar esa sociedad en los términos que ellos controlan.
Sonríen indulgentemente viendo a Mignolo et al: les dejamos a los pobres el relato histórico y nosotros nos quedamos con los bienes de producción. Nada nuevo aquí desde el nacionalismo alemán del siglo XIX y sus derivados hasta hoy. La única propiedad del explotado son su fuerza de trabajo para vender (Marx) y….su relato cultural (Herder). La teoría decolonial es solo una nueva mutación que "supera" muy modernamente por cierto a las anteriores. Cada mutación del embrujo cultural tiene una duración de 10 años y pronto veremos alguna pretendiendo oponerla, como ésta al Altermodernismo, y así ad nauseam hasta la próxima mutación bacteriana de la misma idea: la única propiedad privada que le concede el capitalismo a sus pobres, es la de su étnia, su identidad y su propio relato histórico. El pueblo solo se rebela para expropiar símbolos y relatos como en Herder. Nada de tocar la propiedad.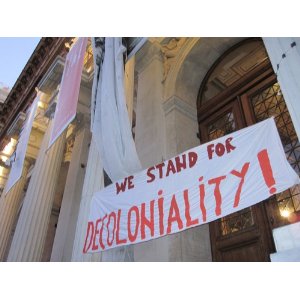 El trustee corporativo que financia la Universidad de Duke, donde residen Mignolo y la Teoría Decolonial, es el mismo que regula los Asuntos Académicos en cabeza del mismo Chairman, como en general pasa el la Universidad privada norteamericana:
http://www.trustees.duke.edu/trustees/index.php
http://www.trustees.duke.edu/committees/index.php
La residencia filantrópica y cristiana de la Teoría Decolonial también queda clara en los reglamentos de Duke:
"Bylaws of Duke University
ARTICLE I. AIMS
The aims of Duke University (the "University") are to assert a faith in the eternal union of knowledge and religion set forth in the teachings and character of Jesus Christ, the Son of God; to advance learning in all lines of truth; to defend scholarship against all false notions and ideals; to develop a Christian love of freedom and truth; to promote a sincere spirit of tolerance; to discourage all partisan and sectarian strife; and to render the largest permanent service to the individual, the state, the nation, and the church. Unto these ends shall the affairs of this University always be administered.
ARTICLE II. BOARD OF TRUSTEES
Powers. All powers of the University shall be vested in a Board of Trustees ("Board") consisting of thirty-six elected members ("Trustees") and the President of the University, ex officio."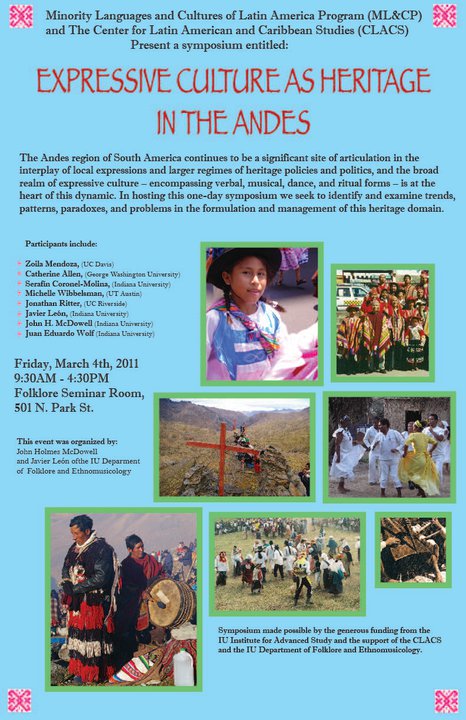 Así que, lejos de tener una serie de "pensadores próceres" latinoamericanos, lo que tenemos son teóricos "pandits" (nativos sirviendo a la regla británica en India) neocoloniales regulados de cerca por trustees académicos. Lo que tenemos son académicos "otros" tercermundistas, traductores y transmisores de la ideología dominante de la lucha decolonial simulada y ritual de "la colonia contra sí misma" a través de la retórica populista de la "rebelión antioccidental y antimoderna." Estos siembran a su vez en el tercer mundo su rebelión epistemológica a través de los teóricos y universidades locales y luego ésta se disemina a su vez como el espectáculo de "un mundo en rebelión anti-colonial permanente" por medio del artista.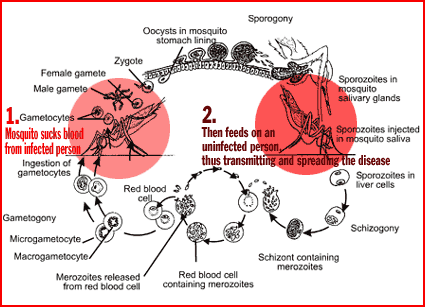 Como el Altermodernismo, la Estética Decolonial solo es otra forma ingeniosa de hacer turismo y "slumming" gratis por todo el planeta. El premio para quien disemina la ideología cultural del capitalismo son las vacaciones sin fin del mosquito inoculador.
1.602 consultas